fr-Medical and Mental Health Projects
Join us in our upcoming Medical trip to Haiti, it is amazing, and joyful experience to put a smile on someone else's face. Medical and non-Medical are eligible to participate.
Helping those in need
For all members who are interested to join, it requires a $250 deposit. This $250 is a security deposit to secure your spot, it will be refunded to you 2 days after your trip.
We are receiving all kind of Donations.
Money, Food supplies, Clothes, School Supplies, Medications, etc.
We need your help to help them. Make an impact!
Be the reason why the world is a good place to live, help a child to have access to healthcare, and Education.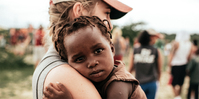 Thank you for your Ultimate Support!